Now the season is in full spring!
Publicerad 2016-08-28 22:32
Our boys had a well-earnd rest during the summer, and they showed that by kicking off this season with a match against Tumba. A match that we´ll never forget. What a show, that is fotball in it´s full glory!

The match ended with an outstanding win for NFC scoring 3-0 (and a lot of scoring oppurtunities).
We would like to thank Tumba for a well played match.
The weekend after we met a really tough team from Brommapojkarna, BP-2. It was a very tough game but what an amazing fotball we´ve got to see and enjoy. Unfortunatly our goalkeeper Konstantin was injured during the game. He got knocked in the face by a BP player and suffered a heavy concussion. He had to leave immediatly and seek treatment. In the true spirit of NFC our right wing Milos jumped in and took over the goalkeepers gloves, and he did it brilliantly.
This time however, BP won the game scoring 2-0, but it could have ended either way. Our last game in ST Eriks cup last spring, we played against this same team and won scoring 3-2. So you never know when theese two teams meet. What you can be sure of though is that you´ll always get to see fantastic fotball of a completely different rank.
1-1 BP... Until we meet again.... To be continued....
Yesterday we got to meet Hammarby 1 ( akà 4). Once again we´ve got to enjoy amazing fotball. The boys were dancing in the field. Our goalkeeper Konstantin is still recovering from the concussion he suffered and he stood over this match. Once again our right wing Milos jumped right in and the team took home a fantastic win scoring 5-2. Hammarbys 2 goals, however, were released after regular time. What a game. WOW... We would also like to thank Hammarby for a well played game.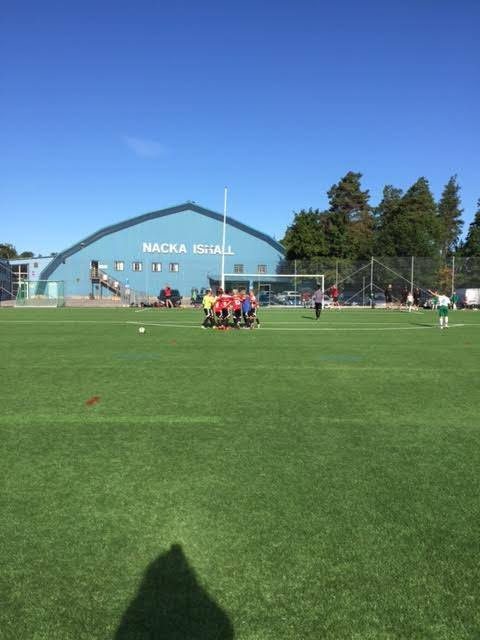 This is just the beginning for our guys. We have a very exciting year ahead of us.
The team NFC P-06 was born in January of 2016, and that same team was unbeaten in ST Eriks cup until last weekend 20/8-2016.
Good job guys!!


Hard work and a lot of heart is behind this achievement. Huge credit to our guys and coaches!!!


Next on our list is HJK Helsinki Cup. We can already see that we will face a lot of talented teams in september, but do not forget...
"IT IS WE WHO ARE NFC"
("DET ÄR VI SOM ÄR NFC")
FORZA NFC